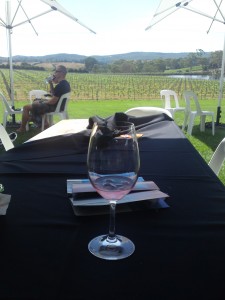 The rise of a star & the hero of a successful day is Shaw & Smith Winery. Located in the Adelaide Hills at Lot 4 Jones Road, Balhannah.
Totally professional staff and a delightful region, overall  totally enjoyable. A must do and see.
Food catered by Apothecary, coffee & Gelati by Cibo. Delicious!
Wines from $6 per glass, Sav. Blanc, M3 & Shiraz as the favourites. All wonderful drops.
Live entertainment was excellent.
No comments